CH esports: CSC:CS3 and Birdman Drum Tournament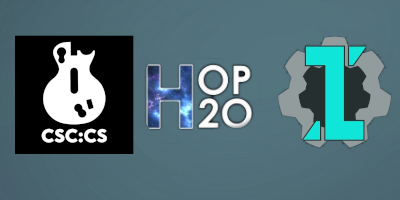 Scratch that competitive itch with Hoph2o and Inventor211, and Custom Songs Central!
The CSC Championship Series 3 and the Birdman Drum Tournament are online, community-hosted tournaments for Clone Hero guitar and drums players respectively. Compete with other players on songs brought to you by the community to hone your skills and make some friends!
Attendance is free and open to all players of all levels. Register by joining the events' Discord server and following the instructions! You will find all the information you need in the tournaments' respective Discord server, as well as in the summary below. Happy competing!
|   | CSC Championship Series 3 | BirdmanExe Drum Tournament |
| --- | --- | --- |
| Discord server | CSC:Championship Series | BirdmanExe Drum Tournament |
| Instrument | 5-fret Guitar / Keyboard | Drums / Keyboard |
| Format | Single-song qualifier, group round-robins then double elimination bracket | Double elimination bracket |
| Duration | Two months | One day |
| Start date | January 21st 2023 | January 21st 2023, 12pm EST |
| Registration date | Right now! You will have to play a qualifier, so don't lose time! | Right now! |
| Organizers | Taka_does_stuff on behalf of CSC | Hoph2o and Inventor211 |
---
If you are a community member organizing an event and want us to cover it, let us know by tagging @CloneHero on Twitter or directly messaging us!