June 2019: A Look on the Line
Howdy, everyone! I know we didn't do a blog update last month, and I'm sorry about that! A lot of our work has been on behind-the-scenes stuff that either isn't ready to talk about or just isn't interesting to talk about. But I'm here nice and early this month to treat you guys to a brand new update from us of what's going on in the realm of CH / SL
But First, This

It's June, so from our team to all of you, happy pride month!

There's a number of people on the extended SL team that are a part of the LGBTQ+ community (myself included!), and we're happy to have them on in an environment where they can be proud of who they are <3 Much love to anyone in the community as they strive to show the world who they are during this celebration!
Managing Our Expectations
We know what you're here for. One of, if not the most anticipated feature to come to the game; Online Play. So that's what we'll be focusing on today!
Online is a tricky beast, and is applicable to all different kinds of games in different ways. Building an online environment can range from a simple addition, to, as stated by H3VR developer Anton Hand, being like making another entire game on top of the one you already have. These difficulties with making online function properly are the main reasons behind the long development time for v23. We'd rather take our time, polish up what we can, and make sure we get this very first (and very basic) iteration of online play done right. No one is going to have fun with a broken, buggy mess. (Looking at you, 22.1 and 22.3)
In case you missed it, here's a clip from Alec's Twitch Channel, showing off a very early dev build with functioning online gameplay. Check out the clip to the right, and feel free to watch the rest of the VOD, where online was shown close to the end. Featuring OrangeHat in voice call with Alec, and Srylain in game but not talking, it's a great brief example of what online play will look like in the future!
You Already Know Who These Guys Are
Continuing the tradition of introducing you all to various members of the SL team as part of these updates, I figure now is as good of a time as any to introduce you to the two main driving factors behind online play! Many of you already know their names, but might not necessarily know anything about the people behind the names. So, allow me to introduce two members of our programming team: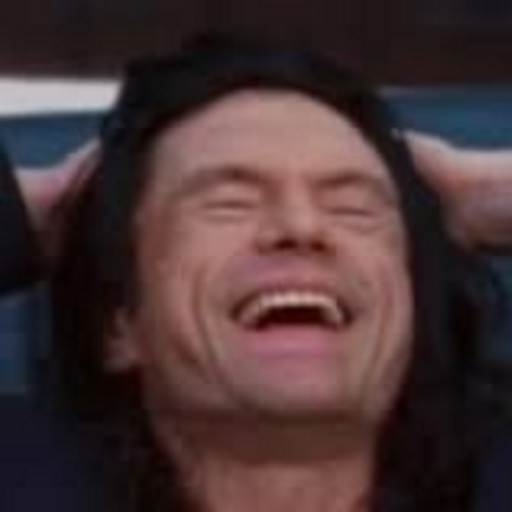 Say hi to Srylain. He's the main guy, you know him well. He's the first member of the CH crew! He is also the main reason online is happening as soon as it is. He started out working on a 2D game called GuitaRPG, devloped in XNA. Years later and a couple project reboots down the line, here we are with Clone Hero, and soon, StrikeLine, and he's still here, laughing at us with his Tommy Wiseau profile picture.

And here we have mdsitton (AKA Matt!) Matt came on to the CH project in early 2018 to help re-organize the game's development in order to make collaborative work efforts more effective. He has been acting in an advisory role since early 2017. In the past he had worked on FoFiX, as well as working on his own rhythm game, but that's since disappeared with the popularity of the CH project.
The Beauty is in the Details
Alright, now it's time to dig a little bit deeper into how online play will work, and what you can expect as a player. Let's get the biggest and arguably most controversial topic out of the way from the very start;
Online play in CH upon its release will be purely peer-to-peer, IP-based connections. This means that if you want to play with your friends, one of you will have to be the dedicated host of the session, and share your IP to those friends to connect to. If you've ever set up a Minecraft server, you'll be more than capable of getting an online session set up for your band to rock out together. Typically, this will require port-forwarding through your local network router. Luckily, if you don't know how to port-forward, or simply are unable to, punch-through services like Hamachi also work with minimal issues!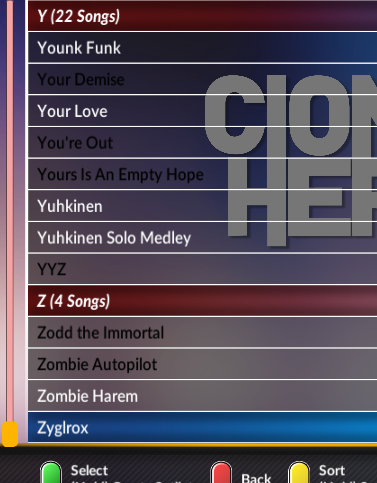 Next-up, one of the most asked questions; how will song sharing work? The simple answer is that it won't. CH won't be sending song data between clients at all. It's a tricky thing to do network-wise, and is a legal can of worms that is best not opened. So with this being the case, the game will check which songs everyone in the lobby has, and only let you pick songs from those that are available. This check is done at the chart level. This means any changes, no matter how big or small, will render songs unavailable if they aren't the exact same chart. If you have the GH2 version of a chart, whereas your friend has the RB2 version, you won't be able to play that chart. If you both have the same copy of a chart from one of the many community setlists, but you changed one of those pesky orange notes to an open note, (you monster!) then that chart will also be unavailable for play. This means that you'll have to co-ordinate as a group to make sure everyone has the charts you want to play!
While you're playing the game online, you may notice some strange behaviours. These fools look like they turned the bot on! But not to worry - in an effort to optimize network bandwidth usage and reduce latency, the game treats the other players on your screen visually like bots. They'll hit notes at a constant pace, always holding the frets of the last hit note. Occasionally, you will see them miss notes and drop combos when the network player does so, but for the most part, you won't be seeing each players' specific inputs. However, we know how important those whammy wiggles are, so we synced those up. Oh, and I guess showing when SP is active is an important synchronized gameplay feature to prioritize, but those whammy wiggles though.

Finally, we know that some of you don't trust your friends to be responsible while picking songs, (no, Dan, I don't want to play Soulless 4 at 125, stop asking me to) so the host of the online session has a number of options for setting up the lobby:
Maximum number of songs each player may choose
Maximum song speed-up value
Minimum song slow-down value
Allow/Disallow other players to remove songs from the setlist queue
Server Tickrate
This is all of the details that will affect you as a player in the coming online release in v23. Please keep in mind that everything we've shown here is early work-in-progress / testing, and is subject to change. If there's anything else you would want answers to that we haven't quite explained on here, feel free to leave us comments in /r/CloneHero, on our Twitter, or in the CH Community Discord!
Another Look Into the Potential Future
Coinciding with this dev update, we're also releasing a bugfix build for Clone Hero, v22.5! It's mostly looking at fixing some menu / setlist issues, addressing that pesky Personal Best Notification lag, and checking out some cool new open note gem and sustain textures!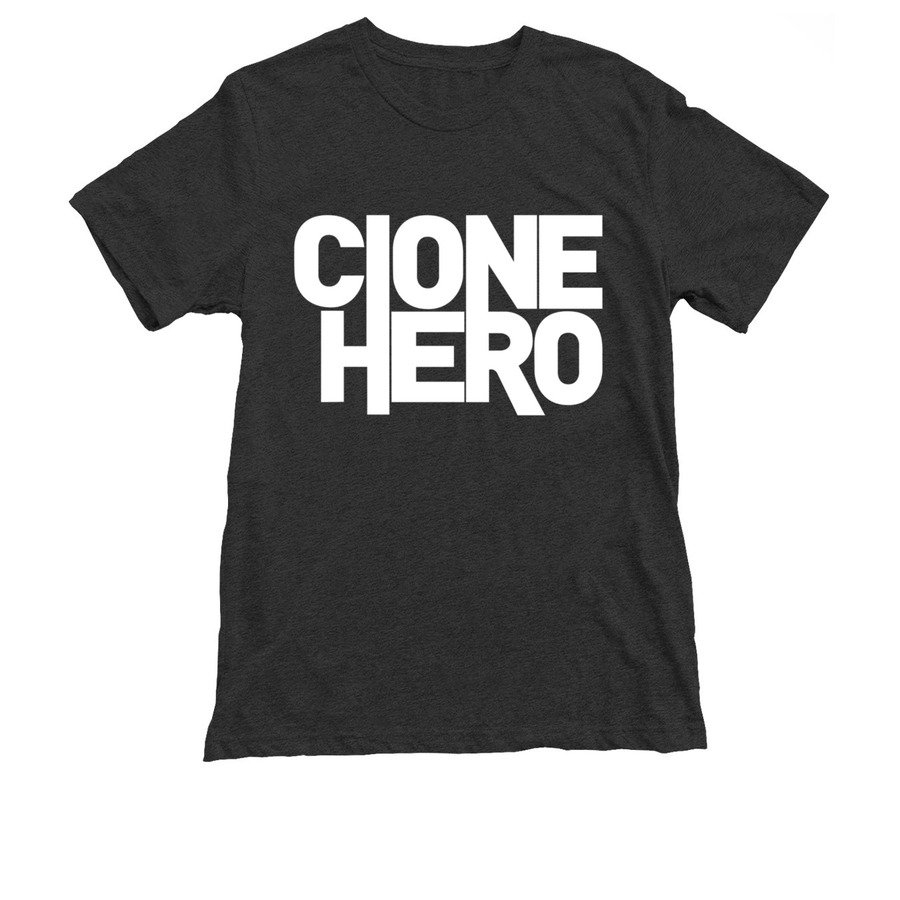 And in case you haven't heard, we've got limited edition Clone Hero t-shirts available for order on Bonfire! These are only available to order until 23:59 EST on 18 June 2019! After that - they're gone. Any proceeds made from the sale of these shirts is going right to the development of StrikeLine, so if you've ever wanted to help support us in the run-up to getting this game out to you, this is your chance!
So you may be asking, what are the plans for the future, exactly? Well, first on our minds is to get v23, featuring the UI overhaul and online play, out later this summer. We don't yet have an expected date as we're still cranking away at everything and tuning along the way. Post v23, we're likely to look at finally ripping out all of the assets in Clone Hero, getting all new assets in, and finally migrating over to the StrikeLine brand for the game.
But don't you worry, we have more ideas for moving forward with the game as well. Most notably having a way for you to get your hands on the online play before v23's full release. We don't have any concrete plans as of yet, but we're looking into the possibility of launching public test builds of online before we're ready to launch v23. Keep an eye on our various news outlets (this blog, our Twitter, etc) to learn more about this when we have more info to share!
Thanks again for joining me in this brief update on what the team's been up to. Be sure to let us know what you think in the Reddit thread linked below, in the CH Discord, and on our Twitter.
See y'all later this summer,
~Aren